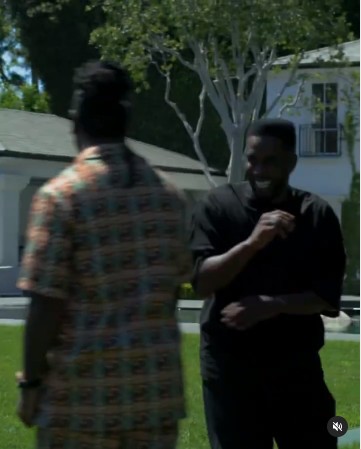 Since the album was released, Burna Boy has not travelled to the United States because of the COVID-19 enforced restrictions and could not make it to the Grammys.
But on Friday, June 26, 2021, Diddy shared a video of himself welcoming Burna Boy to his home.
"God is the greatest! Yesterday was the first time seeing my brother @burnaboygram in person since the pandemic and since we created the Grammy award-winning album Twice as Tall over Zoom," the American rap icon wrote on Instagram.
"This shit is deeper than rap, this is a true brotherhood, the two kings reunite! LOVE LOVE LOVE."
The video shows Burna Boy arriving at Diddy's mansion in a car and running out to hug the iconic music producer.
"I've got some much to tell you mehn," he tells Diddy. They were both hyped.
Burna Boy released Twice As Tall in March 2021 and had Diddy had a line on the record.