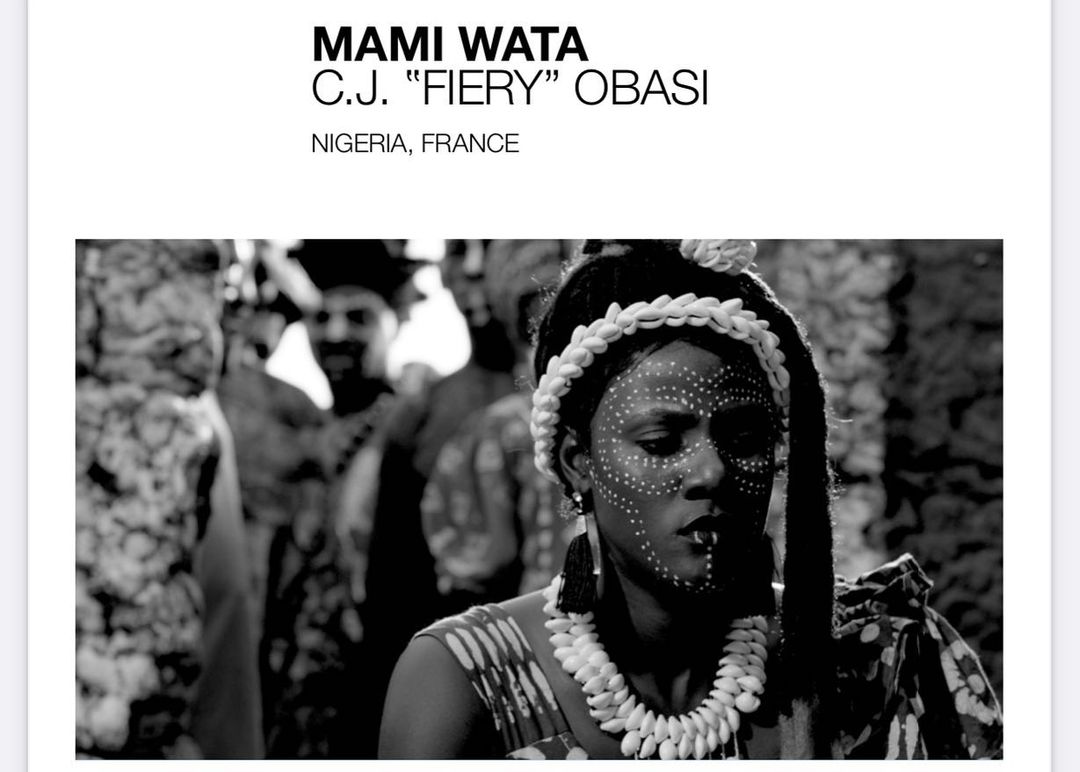 According to the filmmaker, the competition which comes with a cash prize of 20,000 Swiss Francs will see the film distributed to various territories in Switzerland including Liechtenstein.
"Our feature film MAMI WATA has won the Swiss fund Visions Sud Est fund for post-production of a fiction project (20,000 Swiss Francs) which guarantees distribution in the territory of Switzerland, including Liechtenstein," Obasi announced on Instagram.
"This is such a huge deal for the entire team, even more so because 172 projects were submitted in total, and only 5 have been selected for support (1 documentary and 4 fiction films). A mighty thanks to the Visions Sud Est Selection Committee, what a huge honor! I would like to thank my amazing team, producer, co-producer, line producer, associate producers, EPs, camera, costume, make-up, hair, art, stunt departments, and the rest of the stellar cast and crew, who came on this journey of glorious madness with me, and just keep on giving and giving."
Starring Evelyne Ily Juhen, Uzoamaka Aniunoh, Emeka Amakeze, Rita Edochie, the Oge Obasi produced film follows Prisca and Zinwe, daughters of Mama Efe (an intermediary between the Mermaid goddess and the people of Iyi, a small fishing village in West Africa). Their destinies change when Jasper, an escaped mercenary takes over Iyi after their mother is murdered.
Pre-production reportedly began in 2016. Principal photography wrapped up early this year in Benin Republic.