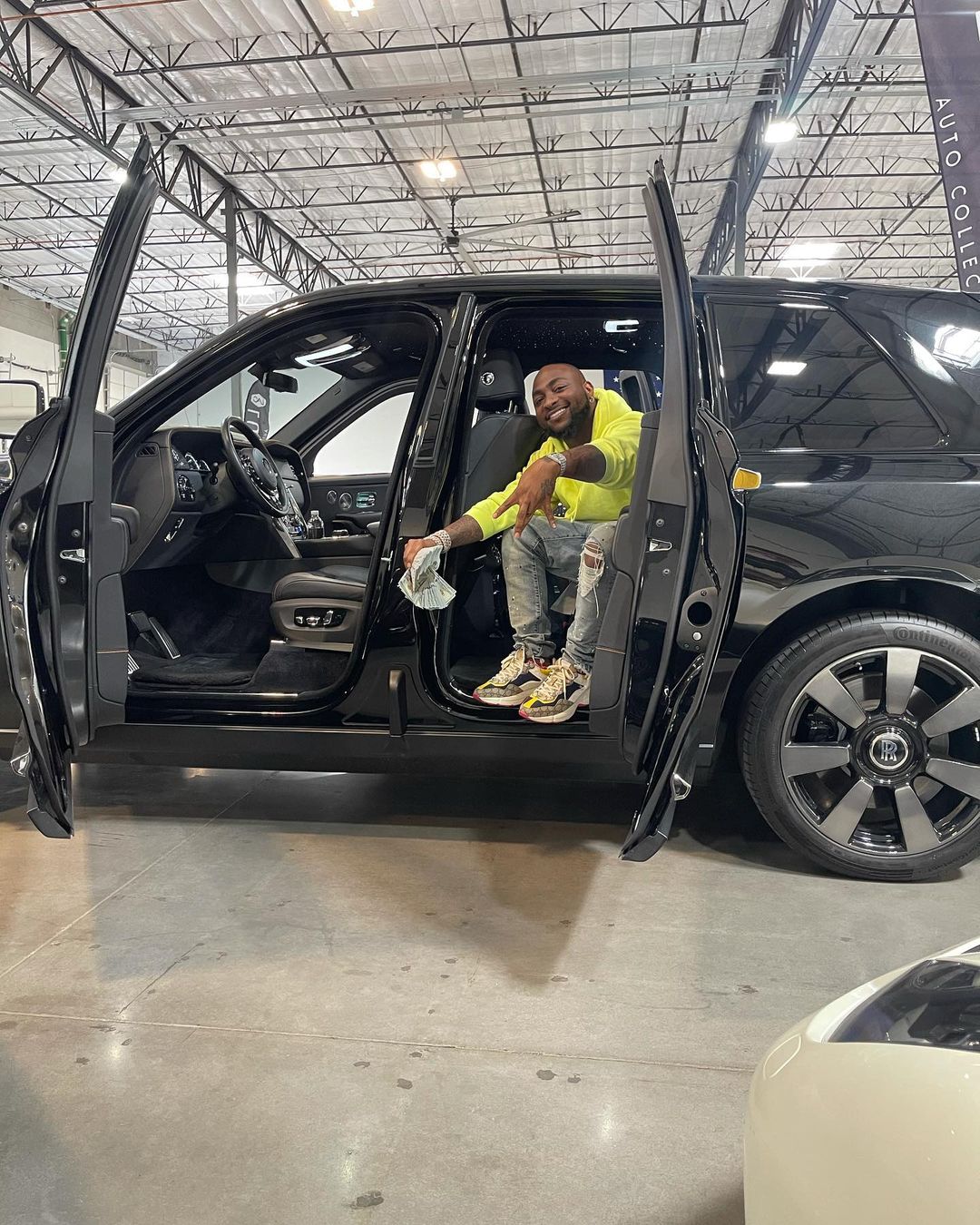 The music star took to his Instagram page on Thursday, May 20, 2021, where he shared photos of his latest car.
"We rise by lifting others but don't forget to reward yourself!!! WHO DEY ZUZU!! Just copped my first RR!! God is good! I'm forever grateful to y'all!! ❤️ … oh yea 2021 BTW 😇," he captioned the photos.
Davido's latest car is a 2021 Rolls Royce Cullinan.
According to car website, Carbuzz, a 2021 Rolls Royce Cullinan goes about $382,000 (N183M).