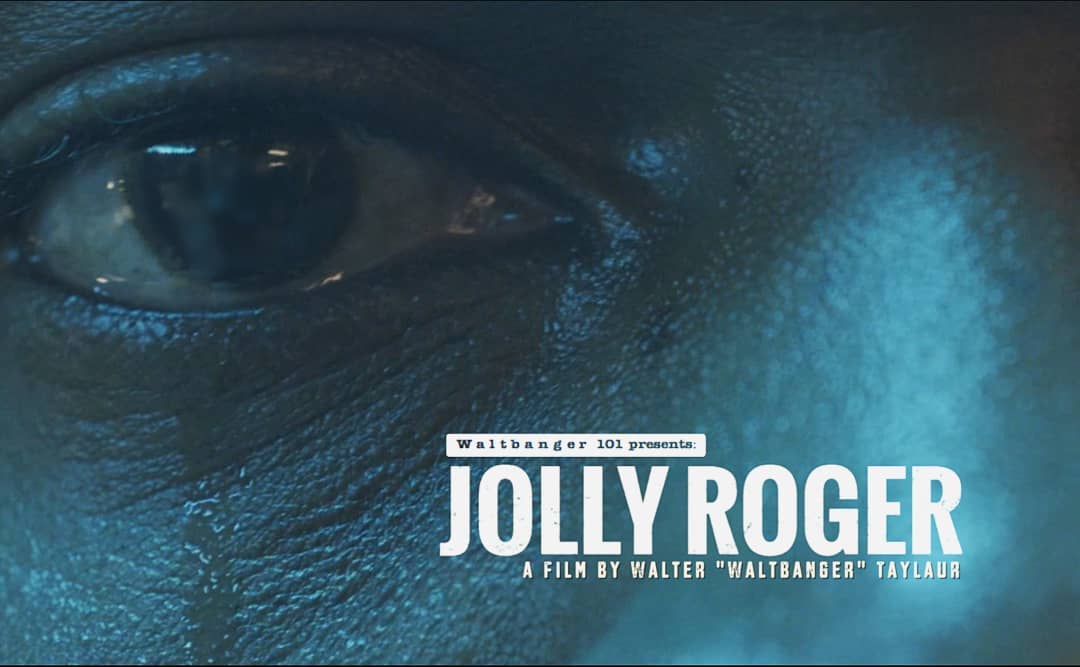 The forthcoming Nolly noir crime thriller was shot in May 2021.
Top Nollywood director, Walter 'Waltbanger' Taylaur has debuted an official first look at his forthcoming feature film, 'Jolly Roger'.
The filmmaker recently teased fans with a still from the production featuring actors Daniel Etim-Effiong (who plays the lead role) and Frank Donga.
See photo:
Recall Pulse confirmed that principal photography began in May for the feature film set to follow the story of Brume, a law-abiding citizen whose life is left in ruins after an encounter with two lawless police officers.
According to Waltbanger, the story written by Tunde Apalowo is "where 'Catch,er' meets 'Gbomo Gbomo Express' in the Banger Universe." He added that 'Jolly Roger' will fuse themes of romantic drama and dark comedy.
The Nolly noir crime thriller also stars Toni Tones, Deyemi Okanlawon, Tina Mba and Toyin Oshinnaike.