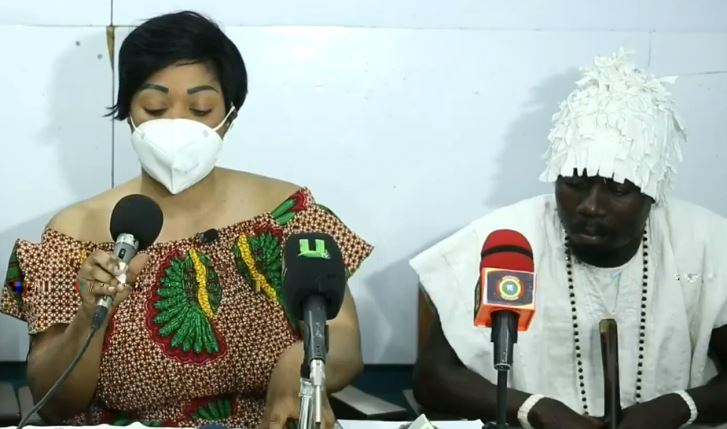 Joyce Dzidzor has shockingly tested positive for HIV on live TV after confidently claiming that she is negative.
The former HIV/AIDs Ambassador, shocked Ghanaians when she came out a few years ago to allege that she wasn't HIV positive but connived with the Ghana AIDS Commission to become an ambassador for HIV.
Joyce, the nursing mother who has been in Germany for over a year now came back to Ghana a few weeks ago with a mission.
According to her, she chose to do the test live on TV because of news speculating about the HIV status of her children coupled with attacks she has been facing from some members in the political circles about her HIV status claims.
Joyce's bold decision saw her going through the test process in a live stream and when her result was read, it came out that she is indeed HIV/AIDS positive. Watch the video below.