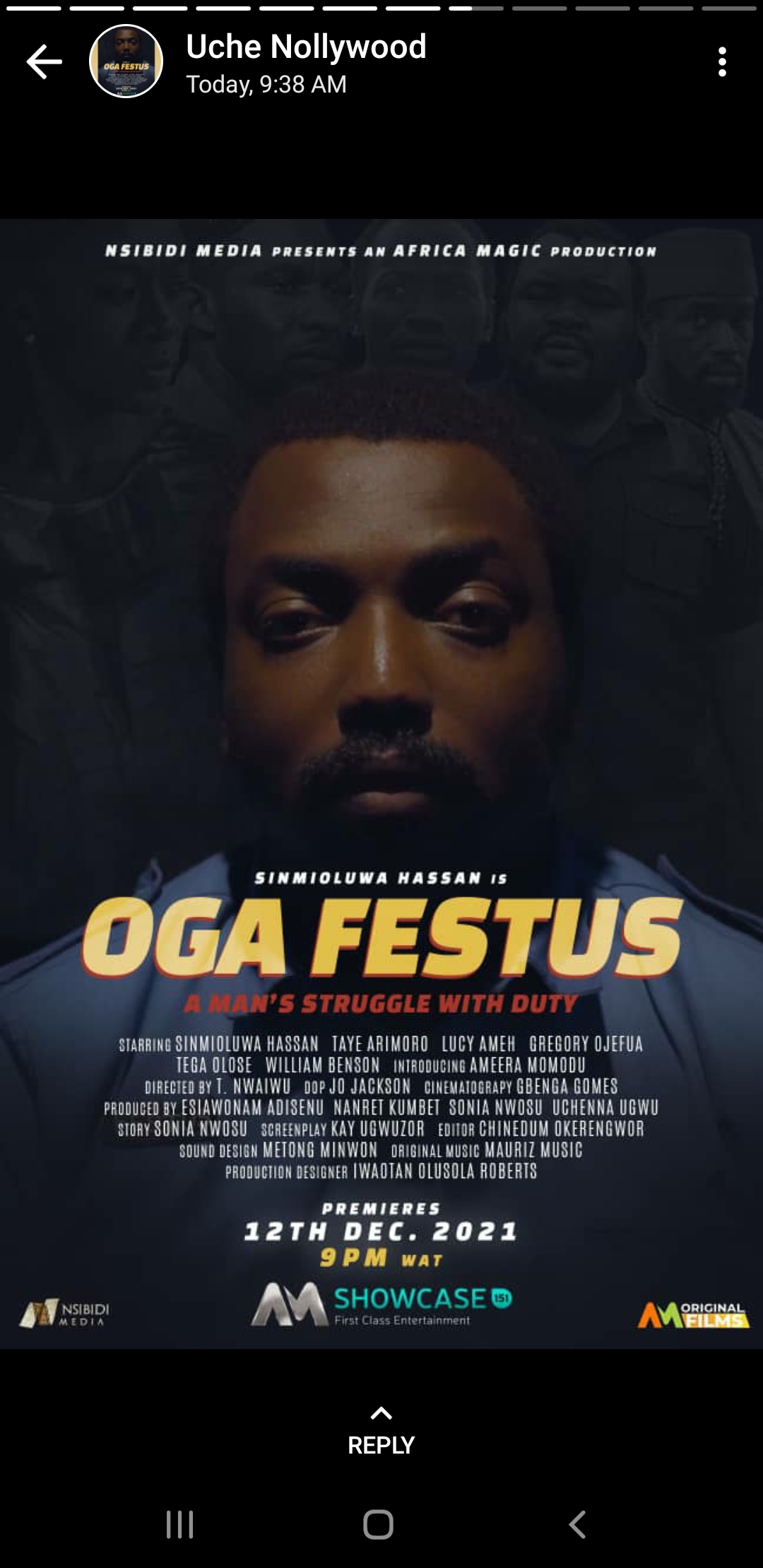 Written by Charles Kay Ugwuzor, the original series titled 'Oga Festus' will follow the story of a frustrated police officer who turns to crime to make ends meet.
The official synopsis reads:
"Fed up with the cards life has dealt him, Festus; a frustrated police man makes a promise to give his family a better life. When he is assigned a new partner who seems to know how to rig the game, Festus is gets an opportunity to truly be a man in charge of his life.
"But when he seems to be finally winning, this opportunity starts costing more than bargained. Will Festus know when the gig is up and pull out or will he lose everything before he finally learns that nobody rigging the game truly wins."
The film stars Sinmileoluwa Hassan in the lead role as Oga Festus, Lucy Ameh, Gregory Ojefuwa, William Benson among others.
Production reportedly kicked off for the film about a year ago, hinting on the fact that it may have been inspired by the tragic End SARS protest. This will be the second notable Nollywood project highlighting police brutality.
'Oga Festus' is produced by Esiawonam Adisenu, Nanret Kumbet, Sonia Nwosu and Uchenna Ugwu and joins the slate of new originals currently airing on Africa Magic channels including 'Dilemma' and 'Venge'. Both series premiered in October following the sixth season of BBNaija.
Watch the trailer for Oga Festus: