Ghanaian dancehall artist, Shatta Wale is posing a question with his latest song release, as he titles this new single "Who Miss Me?"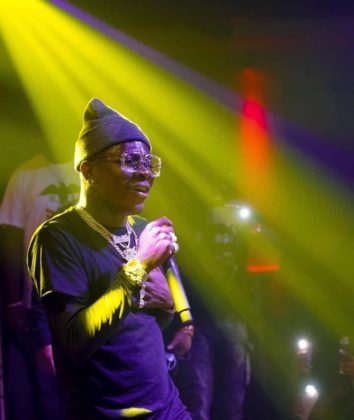 The singer shared the new single via his official YouTube page on Tuesday, the 1st of June, 2021. In "Who Miss Me?", Shatta Wale addresses news reports from two days ago that he assaulted some road contractors.
Shatta Wale was reported to have stormed a road construction site in Accra and attacking the contractors for not extending their work to his SM secretariat. The incident was captured on camera by a passerby and caused quite a ruckus on social media. Other accounts say that Shatta Wale confronted the contractors because he paid them to extend the road to his secretariat and it was shoddily done.
READ ALSO: "I Don't Use My Father's Money for Hype" – Shatta Wale Drops Cryptic Snapchat Rant